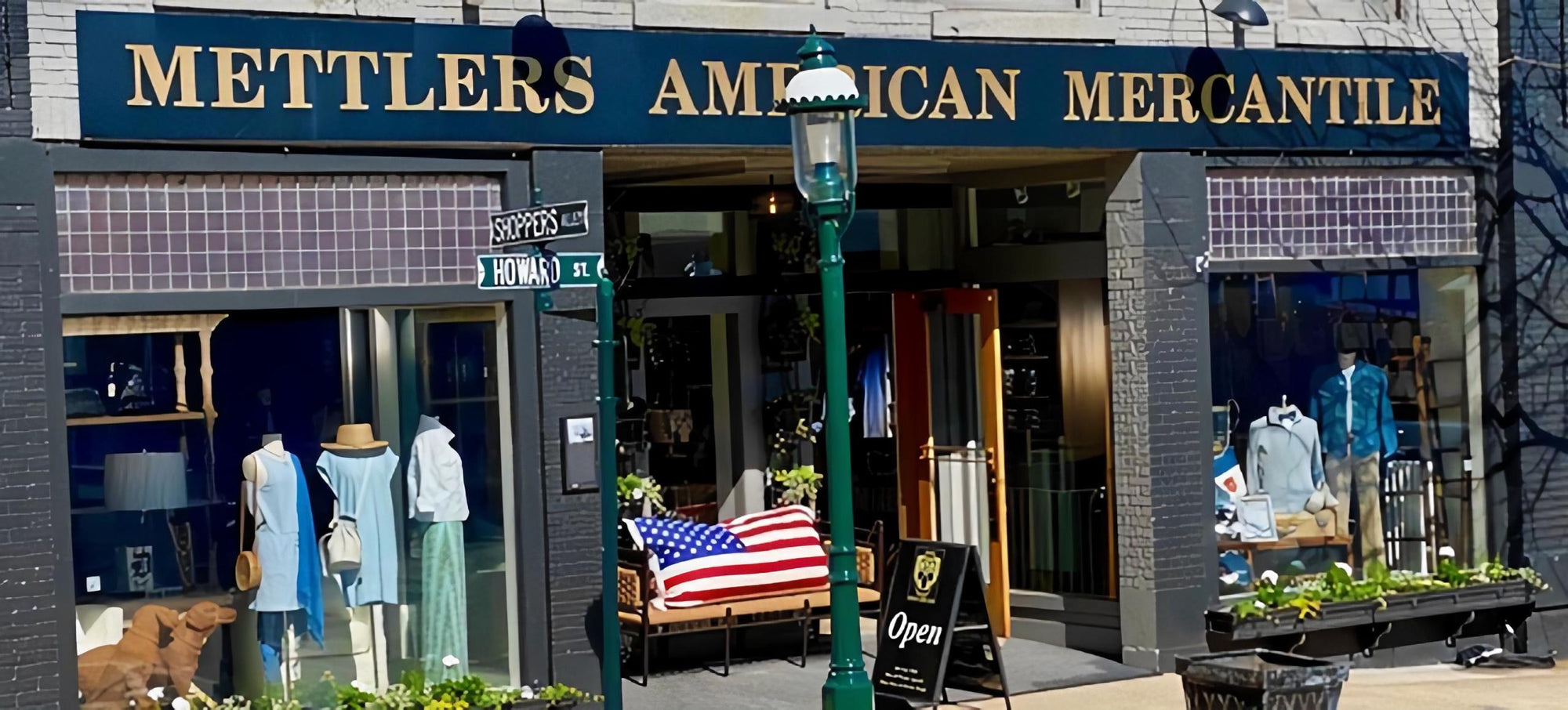 Mettlers Heritage - Lou's Story
I've been in the business of selling men's clothing for over 40 years. I'm sure I got my love for fashion from my dad—he would take me shopping with him as a kid. Let me tell you, my dad was cool.
My first job was for Van Heusen shirts, and soon after that, I worked for Gant shirts. Both are iconic American brands. Along the way, I fell in love with American style, a work shirt, a blue blazer, and jeans. American clothing is good-looking and comfortable, day or night. Ralph Lauren built an empire with this all-American style. And, I followed by opening 64 stores featuring that same American style.
After meeting Lori in 2006, we traveled all over America, putting together our own curated American clothing brand. We opened our first store, Mettlers American Mercantile, in Petoskey, Michigan in 2009, featuring men's and women's clothing along with home accents, all with an American focus. We want our customers to find their style, not be sold their style. And, we want you to be comfortable in your own skin.
Welcome to Mettlers.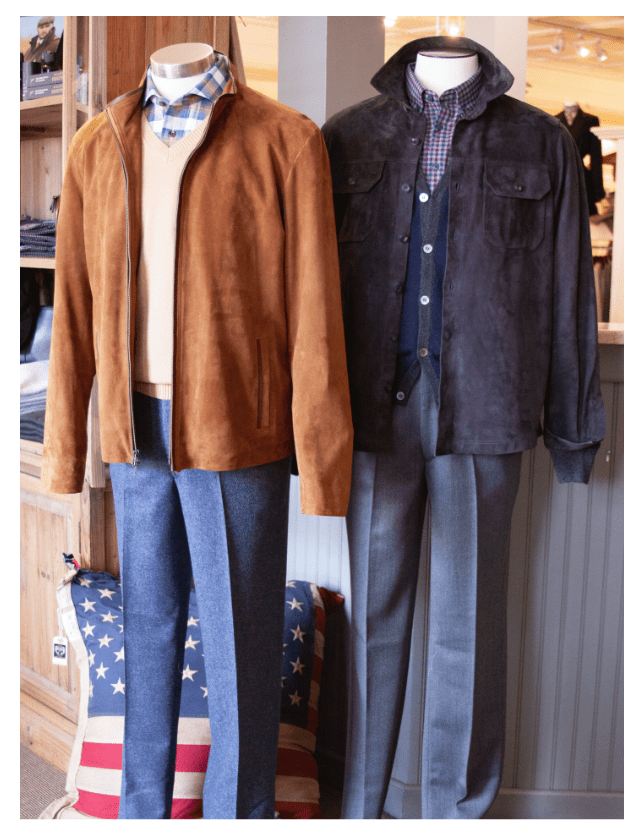 "I know you will fall in love with not only our USA made concept but with the beauty of the goods, the hand of the textile, the attention to detail, the quality of the stitching, and the commitment these conscientious artisans put into their craft."
"I wouldn't sell it to you if I wouldn't buy it for myself."
Mettlers Heritage - Lori's Story
My sister was my inspiration. She had great taste in fashion and design that made her a very successful interior designer. Finding my passion for design took me to Chicago to work with Herman Miller in office design.
Then in 2006, I joined forces with Lou Mettler whose commitment and love of American clothing and furniture design is legendary. We traveled all over America procuring Made in America goods, and we opened our first store in 2009.
When you are shopping at Mettlers, you'll find your style, not be sold your style. Our clothing is easy and natural, but finished. And, it will make you feel comfortable in your own skin.
Welcome to Mettlers.
Something For the Home
From classic elements to vintage finds, Mettlers American Mercantile has that unique item to elevate your decor.
SHOP NOW